Family Owned and Operated Since 1980
Why choose
American Home Center, Inc.?
How about Price, Quality and Service. According to the Washington Consumers' Checkbook we are 44% less than the average Washington Metro Area window company. 98% of 312 reviews rated our quality as superior or adequate. Consumers' Checkbook is the only rating service that does not offer paid advertising, so - unlike the other guys - they don't accept money from the firms they are rating. We are proud of our ratings

84% of work is from referrals.
Double Checkmarks
since 2000
Certified Installer and
Authorized Dealer
Provia Door
Certified Installer
Washingtonian 200
Contractors you can Trust
Since 1995
A+ Rating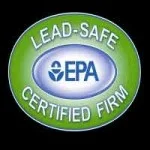 EPA
Lead Certified
Since 2003
Top 500 Remodeler
EnergyStar Partner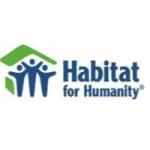 Proud Contributors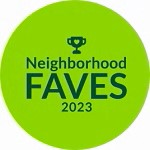 Favorite Again
The Originator of the Online
Quote
Sit through one inhome demonstration and you will really appreciate our business model.
So why the online quotes?
Saves you Money
In home consultants work on commission so with our business model
We don't pass that cost on to you
Nobody's income is based on how much you spend
Saves you Time
We so often hear about aggressive sales staff that wear out their welcome
You control the amount of time spent on the process
No sitting through extended presentations
No setting aside time to meet - fill out our form at you convenience
Saves you Aggravation
Honest, fair pricing on the initial quote
No sales gimmicks or "Tin Man" practices
If you don't buy and they can suddenly offer you a substantial discount - they've started your relationship with a lie
Saves you from Unwanted Follow Up
Once we send you the quote
We will not contact you
No phone calls, emails or snail mail
---
What Makes Us Different
Besides our unique online quote system
We do things a little differently
Best Price

We give you our best price on the first quote.

No Commissioned Sales People

We don't pass their commission on to you and there is no incentive for high pressure sales tactics.

44% Less

We are 44% less than the average for window companies in the DC Metro area according to Washington Consumers' Checkbook. In addition to not passing on sales commission, we do very little advertising. 84% of our work is through referrals so we don't pad our quotes to cover extensive marketing campaigns.

Certified

Our certifications include American Window and Door Institute (both certified installer and approved dealer), Provia certified installer and EPA Lead Certified.

Thousands of Satisfied Customers

Since 1980, American Home Center Inc. has been providing quality products, excellent service at a fair price. Our customers say the nicest things....
Excellent replacement windows at an excellent price. The free estimate includes a full explanation and accurate time and cost information. The salesperson applies zero pressure. The windows have a lifetime warranty for the original buyers.
from: Colesville, MD
The overall price and service exceeded my expectations. Their price was about half of Thompson Creek and the installation was flawless with exceptional clean up. All 39 windows were done with exceptional workmanship plus i added a sliding glass door to the order which they installed perfectly. I am so glad my research on Checkbook led me to Robert and team as they are exceptional, easy to deal with, and no pressure.
from: Olney, MD
A year and a half after American Home Center installed my windows, I was having a problem lock-closing some of the windows. I called American Home Center for help and within an hour, Robert was at my home. He showed me what to do and lock-closed or checked for lock-closing every window American Home Center had installed. This is outstanding customer service, which one rarely sees these days.
from: Silver Spring, MD
The information on their windows was conveniently located on their website. We were able to get an online quote without having a salesperson enter our home and try to hard-sell their product. Everything happened exactly as they said it would without any delays. Crew showed up early on day of installation and did an excellent job. Very happy with the windows. Would definitely recommend this company.
from: Olney, MD
Great pricing, service and follow up for warranty issues. Love that this is a family owned business. They work hard and it shows!
from: Fairfax, VA
They could not have been better. They were prompt,professional, and the quality of work was top notch. The price and quality is as good if not better than the most popular brands. There wasn't any pressure or up selling. The price was the price. Thank you for being the best in the business.
from: Washington, DC
The initial consultation and measurements process was fast and efficient. They delivered and installed the windows within the time that you specified in our contract. The skill level and competence install team was quite impressive. They did an excellent job of cleaning up and removing the old windows and framing materials. Most important the finished product that they installed in my house met and exceeded my expectations.
from: Washington, DC
Excellent company to deal with. No pressure and straight forward estimates. Very reasonable pricing with great communication during the window purchase and installation.
from: Derwood, MD
Totally professional. Reasonable price for a good product. All appointments on time. Knowledgable owner and workers.
from: Alexandria, VA
AHC gets an A+ for quick response and email price quote as well as fair price and excellent installation and customer relations. I heartily recommend AHC!
from: Cabin John, MD
Can't rate these guys highly enough: they were cheaper than other options we looked at, and the quality was excellent. Installation team came on time and got 15 windows installed in just 4 hours, with excellent workmanship. Not sure why you'd go with anyone else!
from: Takoma Park, MD
Have used this company for years. excellent! In all areas. Very honest
from: Potomac, MD
The windows were replaced in my house by American Home Center and they did an outstanding job. The explanation of costs and details were clearly explained. The windows were installed promptly in a workman-like manner. When I had questions about product warranty I received a clear answer. I am glad I chose this company to put new windows in my house.
from: Arlington, VA
Excellent all around job from ordering to clean up. The owner of the company came out to measure for 12 replacement windows and was very informative and efficient. Window production time was as estimated, about 6 weeks. Four installers showed up exactly at the time scheduled, replaced 12 windows in less than four hours, all done neatly and cleanly. Finish work of caulking and outside trim is particularly excellent. So far, windows work fine - very happy with American Home Center service.
from: Silver Spring, MD
Top